Faculty
---
TB Center Co-Directors
Neel Gandhi
Neel R. Gandhi, M.D is an Associate Professor in the Departments of Epidemiology, Global Health and Medicine (Infectious Diseases) at the Rollins School of Public Health and Emory School of Medicine. Dr. Gandhi has been engaged in clinical research in Tuberculosis and HIV since 1998. Dr. Gandhi leads a research team focused on epidemiology, clinical and translational research studies to improve care for TB patients and create new knowledge on the factors that influence transmission and susceptibility to TB, and the emergence of drug resistance. His research group is currently engaged in molecular epidemiology and geospatial studies to identify where and what factors impact the transmission of TB. They have projects examining the safety, pharmacokinetics and molecular mechanisms of new TB drugs (e.g., bedaquiline, delamanid). Further, his group is engaged in translational studies to understand immunologic, genetic and metabolomic factors that influence whether individuals become infected with TB, if exposed, and develop active TB disease, if infected. Dr. Gandhi's studies are currently being conducted in South Africa, Ethiopia, Brazil and India
Ken Castro
Professor Kenneth G. Castro, MD is a physician-scientist trained in epidemiology, with a specialty in internal medicine and subspecialty in infectious diseases. Before accepting a full-time faculty position at Emory University in 2014, his career experience included 31 years of service at the U.S. Centers for Disease Control and Prevention (CDC), with promotion to Assistant Surgeon General, U.S. Public Health Service (USPHS) Commissioned Corps. Starting with CDC's Epidemic Intelligence Service in 1983, he contributed to the early epidemiological characterization and description of risk factors associated with HIV/AIDS, and later spearheaded the development and publication of the 1993 classification system for HIV and expanded case definition for AIDS. Subsequently, he contributed to diverse outbreak investigations of HIV-associated multi-drug resistant tuberculosis, and was selected to assume leadership positions as Director, Division of Tuberculosis Elimination (1993-2013), and Acting Director, Division of HIV/AIDS (2013-2014). An award-winning author of more than 165 scholarly and evidence-based policy publications, he serves as a peer reviewer for numerous scientific journals and is an associate editor for the journals International Journal of Tuberculosis and Lung Disease and Emerging Infectious Diseases. A native Puerto Rican, Dr. Castro speaks fluent Spanish, and has frequently served as advisor to the Puerto Rico Department of Health, the Pan American Health Organization, World Health Organization, and several Ministries of Health in countries where TB and HIV constitute major public health problems. He is a founding member of the global Stop TB Partnership, where he served in its Executive Committee and Coordinating Board. In addition to numerous USPHS awards and medals, other professional recognitions include the prestigious Juan Carlos Finlay award (2008, conferred by the Hispanic Officers Advisory Committee, USPHS Commissioned Corps), being profiled in The Lancet's Oct 22, 2011 issue as a "Public Health Hero," the Lifetime Achievement Award from the International Union Against Tuberculosis and Lung Diseases, North America Region, and the Lifetime Achievement Award conferred by the U.S. Agency for International Development (both in 2014). He was promoted to the status of Fellow, Infectious Diseases Society of America (2015), and received the prestigious CDC Charles C. Shepard Lifetime Science Achievement Award (2016).
Jyothi Rengarajan
Jyothi Rengarajan received her PhD at Harvard University in molecular immunology and conducted postdoctoral research on tuberculosis (TB) at the Harvard School of Public Health. She is currently an Associate Professor at the Emory Vaccine Center and the Department of Medicine, Division of Infectious Diseases at the Emory University School of Medicine. Her research program centers on understanding the mechanisms of TB pathogenesis and host immunity in humans and animal models, specifically in mice and nonhuman primates (NHP). Using a combination of functional genomics, proteomics, microbiologic and immunologic approaches, her group studies M. tuberculosis mechanisms involved in evading host immunity and novel strategies for developing vaccines and therapeutics for TB. 
Dr. Rengarajan also conducts patient-based research through collaborative partnerships in the metro-Atlanta area, India, Brazil, Kenya and South Africa to study human immunity to latent TB infection (LTBI) and active TB disease, with the goal of uncovering mechanisms of protective immunity relevant to vaccines. Through collaborative studies within the Tuberculosis Research Unit (TBRU)-ASTRa and the Refugee Clinic at the DeKalb County Health Department, she has been involved in studying immune parameters in individuals with LTBI before and after treatment with 3 months of isoniazid and rifampicin (3HP), to define antigen-specific T cell immunity associated with LTBI and its clearance. In complementary studies, they have established models of LTBI and 3HP treatment in NHPs, which could lead to improved ways to monitor efficacy of new LTBI treatment regimens.
In collaboration with Dr. Susan Ray and colleagues, Dr. Rengarajan's group has identified and validated biomarkers of TB infection and disease in both HIV-infected and uninfected individuals and has contributed to understanding how HIV perturbs immunity to TB in humans, and in NHP models of Mtb/SIV co-infection and anti-retroviral therapy. Dr. Rengarajan has also established partnerships with NIH RePORT consortia investigators in the U.S., India and Brazil on multiple translational projects, and is involved in mentoring and training numerous undergraduate students, graduate students, postdoctoral fellows and in career development mentoring for MD fellows and junior faculty. Dr. Rengarajan serves in leadership roles on national and international committees, including the Council for Microbial Sciences at ASM, the IMPAACT Working Group for TB Vaccines, co-chairs the T cell research community think-tank for the Bill and Melinda Gates Collaboration for TB Vaccine Development (CTVD) and serves on multiple grant review committees.
TB Center Steering Committee
Henry Blumberg
Henry M. Blumberg, MD is a Professor of Medicine in the Division of Infectious Diseases at the Emory University School of Medicine and Professor of Epidemiology and Global Health at the Emory Rollins School of Public Health. He also serves as Director of Clinical and Translational Research Training Programs at Emory and for the Georgia Clinical and Translational Science Alliance (Georgia CTSA), the NIH-funded Clinical and Translational Science Award. He serves as PI of the NIH-funded Georgia CTSA KL2 and TL1 grants. He is also the Chair of the Infection Control Committee at Grady Memorial Hospital, a major Emory teaching affiliate. Dr. Blumberg's academic interests focus on tuberculosis-related research, global health, and clinical and translational research training. Dr. Blumberg is a dual PI for an NIH NIAID-funded TB Research Unit (TBRU), which is an $18.7 million grant over 7 years focused on the immunology of latent TB infection. The overall goal of this TBRU ("TBRU ASTRa") program is to contribute to the elimination of TB by generating a comprehensive understanding of antigen-specific T cell responses and their relationship to distinct outcomes of TB infection, including mycobacterial clearance, prolonged latent TB infection (LTBI), or progression from LTBI to active TB disease. Dr. Blumberg's TB research training activities are focused in the county of Georgia and in Ethiopia. These activities are supported by two NIH Fogarty International Center Global Infectious Diseases grants that are focused on research training of young investigators in Georgia and Ethiopia and enhancing the public health infrastructure for TB-related research and TB control. He is also involved in a collaboration with MEPI (Medical Education Partnership Initiative) Ethiopia and serves as a multiple PI on an NIH D43 grant to enhance career development and research training for junior faculty at Addis Ababa University in Ethiopia. Dr. Blumberg serves as PI for a CDC Tuberculosis Epidemiologic Studies Consortium (TBESC) contract focused on latent TB infection. He is a Fellow in IDSA and in SHEA. He previously served as the Chair of the IDSA TB Committee and as a member of the IDSA Center for Global Health Policy Scientific Advisory Committee (2008-2016) and the NIH-funded ACTG Tuberculosis Transformative Science Group (TSG) [2011-2017]. He is a member of the Workforce Development Domain Task Force (2015-present) of the NIH National Center for Advancing Translational Research (NCATS). Dr. Blumberg is the author or co-author of more than 190 peer reviewed publications.
Lisa Cranmer
Lisa M. Cranmer, MD, MPH trained in clinical medicine and public health at Johns Hopkins and completed her pediatric residency and infectious disease fellowship at the University of Washington/Seattle Children's Hospital.  She joined Emory and Children's Hospital of Atlanta in August 2014.  Dr. Cranmer's translational research has focused on detection and prevention of tuberculosis among HIV-infected mothers and their children.  Prior to joining Emory, she lived in Kenya for 2 years, where she co-led an ongoing clinical trial on early initiation of antiretroviral treatment in HIV-infected children, and was the PI of the Maternal-Infant Mycobacterial Immunity Study to evaluate the role of maternal immunity on infant BCG vaccine responses.  She is currently supported by an NIH/NIAID K23 award to evaluate the role of maternal humoral immunity on infant TB acquisition.  Outside of the workplace, Dr. Cranmer can be found biking or hiking with her husband and 2 children. 
View Faculty Page
Cheryl Day
Dr. Day received her PhD in Virology from Harvard University in 2003. She completed her post-doctoral fellowship at the University of Oxford investigating the phenotype and function of HIV-specific CD8 T cells. While a post-doc at Oxford, she obtained additional funding from the Doris Duke Charitable Foundation to conduct HIV cellular immunology research in Durban, South Africa, and eventually expanded her immunology studies in Durban to include tuberculosis (TB) and HIV co-infection. She subsequently joined the South African Tuberculosis Vaccine Initiative at the University of Cape Town to pursue research on T cell immunology in individuals with latent TB infection and active pulmonary TB disease. In 2010, Dr. Day joined Emory University as an Assistant Professor in the Department of Global Health at the Rollins School of Public Health. In 2013, Dr. Day joined the faculty of the Department of Microbiology & Immunology at Emory's School of Medicine. She is currently an Associate Professor with a research program based on investigation of mechanisms regulating T cell immunity in TB and TB/HIV co-infection, as well as defining the phenotypic and functional characteristics of T cells and natural killer (NK) cells that are associated with successful immune control of TB infection. She is also investigating the effect of maternal HIV exposure on innate immune response to BCG vaccination in Kenyan infants.
David Holland
Dr. Holland is an Associate Professor at Emory in the School of Medicine (Department of Medicine, Division of Infectious Diseases). His research aims at improving the efficiency of clinical trials. His previous projects have focused on the use of decision analysis in the planning phase of clinical trials in an effort to identify the most economically viable potential regimens prior to conducting large-scale studies. In particular, he collaborated with scientists and economists from the Centers for Disease Control and Prevention on cost-effectiveness analyses that have informed current guidelines for the treatment of latent tuberculosis infection and identified areas for future research that are of high value to current policymakers. Dr. Holland is currently the Chief Clinical Officer for Medical and Preventive Services at the Fulton County Board of Health, where he oversees the Tuberculosis, Sexual Health, and Ryan White Early HIV Intervention Programs.
Russell Kempker
Dr. Kempker is an associate professor at Emory in the Department of Medicine, Division of Infectious Diseases. His clinical and research interests focus on the treatment and prevention of tuberculosis, particularly drug-resistant disease. The focus of his current research is investigating the clinical pharmacology of second-line and newly introduced anti-tuberculosis drugs and the genetic mutations associated with phenotypic resistance. He has established collaborations in the countries of Georgia and Ethiopia where most of his research takes place. Dr. Kempker also has a strong interest in research training, and actively mentors medical students, medical housestaff, fellows, and international Fogarty Trainees.
Susan Ray
Susan M. Ray, MD is Professor of Medicine in the division of Infectious Diseases at Emory University School of Medicine. Dr. Ray's academic and clinical pursuits are centered on the epidemiology, prevention, and treatment of infectious diseases affecting the urban, indigent, minority population served by Grady Health System; she is the Hospital Epidemiologist for Grady Health System. Dr. Ray has been a clinician at the Fulton county TB clinic since 1999 and in 2010 became the medical consultant to the GA Dept of Public Health TB program. Dr. Ray is the founder and physician director of the Woodruff Health Sciences Center Needlestick Prevention Center. Dr. Ray has been an investigator with the GA Emerging Infections Program since 1998 and is the lead investigator for GA EIP Healthcare Associated Infections and Community Interface (HAIC). Dr. Ray has served as a member of the Emory Institutional Review Board since 2003; in 2006 she was appointed Vice-Chair to the IRB. Her specific areas of interest include:
the management of co-infection with HIV and TB
defining the immune response to Mtb infection
use of genotyping data to inform contact investigations to prevention TB disease
epidemiology and prevention of MRSA infections
prevention of healthcare associated infections
surveillance methodology for healthcare associated infections
Sarita Shah
Sarita Shah, MD, MPH is an Associate Professor in the Rollins School of Public Health (Global Health and  Epidemiology) and School of Medicine (Infectious Diseases). Her research and public health work have focused on drug-resistant TB and TB/HIV co-infection for the past fifteen years in several high-burden settings, including South Africa, Nigeria, Ethiopia, Kenya and Vietnam. She is also a clinical care provider for people with HIV at the Atlanta Veterans Affairs Medical Center. Dr. Shah has conducted a number of original clinical research studies to describe optimal methods for TB screening in people with HIV, TB transmission in hospitals and households, use of existing and novel diagnostic assays in adults and children, and treatment outcomes of patients with HIV and TB con-infection. In 2017, she received the Union Scientific Prize for her broad-reaching, collaborative work on drug-resistant TB in Africa. Dr. Shah has served in multiple leadership positions and working groups, including the TB Transformative Science Group in the AIDS Clinical Trials Group (ACTG) network, TB subject group lead for the NIH-CDC-HIVMA/IDSA Guidelines for Prevention and Treatment of Opportunistic Infections in HIV-infected Adults and Adolescents, the President's Emergency Plan for AIDS Relief (PEPFAR), and he Global Fund to Fight AIDS, TB and Malaria. She has combined her leadership and research experience to help train the next generation of TB scientists, serving as a mentor for students, residents, fellows, and public health professionals in the US and internationally. 
TB Center Faculty
Teresa Ades
Terri Ades recently joined Emory University Nell Hodgson Woodruff School of Nursing after a stellar career with the American Cancer Society National Home Office. The American Cancer Society has a long history of providing reliable cancer information to the public and Dr. Ades was responsible for overseeing the development and maintenance of this cancer information – made available through the Society's web site at cancer.org, their national toll-free call center, patient education/consumer awareness materials, and translations.

She participated in the Society's review and revision of their cancer prevention and early detection guidelines and was responsible for translating the guidelines into easy-to-understand consumer materials for the public. She is passionate about providing health-related information in a format and language that consumers can appreciate and understand so they can make informed decisions about their health. Over the past few years she has focused efforts on health literacy and readability and developed guidelines to use across the organization to provide easier-to-understand materials to constituents. Terri also provided clinical oversight to the Society's 300 national call center staff who responds to over 1.3 million calls annually and 4,000 emails monthly.

When joining ACS, Terri brought 12 years of clinical oncology experience with adults and children. Her oncology work includes coordinator of a NCI -sponsored Community Clinical Oncology Program (CCOP) in Augusta, GA; oncology clinician at Indiana University Medical Center in Indianapolis; and pediatric oncology clinician at the Medical University of South Carolina.

Terri is certified as an advanced practice oncology nurse and as a family nurse practitioner and has taught on a part time basis at the School of Nursing over the past 3 years. She has devoted clinical time to Emory Winship Cancer Institute at Grady Hospital in the outpatient setting and recently at Emory Healthcare in palliative care.
Rama Amara
Rama Rao Amara, PhD, played a major role in the preclinical development of the AIDS vaccine now in Phase 2a human clinical trials. Currently, Dr. Amara's research is focused on understanding the pathogenesis and immune correlates for HIV/AIDS with a major focus on the development of novel prophylactic vaccines and therapeutic approaches to control HIV/AIDS. Dr. Amara is also working with collaborators in India to develop a HIV vaccine that could be used to control AIDS on the Indian subcontinent where the strains of HIV that predominant differ from those most frequently transmitted in the U.S. and other Western countries.
Dr. Amara received his doctorate in molecular biology and immunology from the Indian Institute of Science in Bangalore, India. His thesis on the immunopathogenesis of Mycobacterium tuberculosis, the causative agent of tuberculosis, received the prestigious "Best Thesis Award for 1999." He completed his postdoctoral training in the Yerkes lab of Dr. Harriet Robinson.
Dr. Rama Rao Amara, is a Professor in the Division of Microbiology and Immunology of Yerkes National Primate Research Center with joint appointments in the Department of Microbiology and Immunology and Emory Vaccine Center of Emory University School of Medicine.  He received his PhD in Molecular Biology and Immunology at the Indian Institute of Science, India where his thesis on the immunopathogenesis of Mycobacterium tuberculosis (causative agent of TB) received the prestigious "Best Thesis Award for 1999."  He was a postdoctoral trainee at Emory University and worked on the development of a prime/boost HIV vaccine approach consisting of DNA prime and MVA boost, and demonstrated that this vaccine was highly efficacious against a pathogenic SIV challenge. The HIV version of this vaccine concept is currently being tested in healthy human volunteers in US for immunogenicity (Phase IIa trial) by the HIV vaccine trials network. Dr. Amara's research currently focuses on understanding the pathogenesis and immune correlates for HIV/AIDS with a major focus on the development of prophylactic and therapeutic vaccines for HIV/AIDS. Dr. Amara has an active collaboration with two institutions in India, the International Center for Genetic Engineering and Biotechnology (ICGEB), New Delhi and one of the largest AIDS clinics YRG CARE, Chennai that will enable to extend his research activities to another clade of HIV-1 (clade C).
Sara Auld
Sara Auld, MD, MSc is an assistant professor of medicine in the Division of Pulmonary, Allergy, Critical Care and Sleep Medicine. After receiving a bachelor's degree in history from Stanford University, Dr. Auld attended Columbia University College of Physicians and Surgeons and completed her residency at Massachusetts General Hospital. Before coming to Emory in 2013, she worked at the Centers for Disease Control and Prevention as an Epidemic Intelligence Service Officer in the International TB Branch of the Division of TB Elimination. 
Dr. Auld's research is focused on the clinical epidemiology and transmission of TB and drug-resistant TB, as well as TB and HIV coinfection. She is also interested in the host immune response to TB infection, including the pulmonary alveolar macrophage response to TB and mechanisms by which HIV infection may impair that response. She has a Master of Science in Clinical Research (MSCR) degree from Emory's Laney Graduate School. She attends on the Medical ICU and pulmonary consult services at Emory University Hospital Midtown where she has the opportunity to teach medical students, residents and fellows. 
Steve Bosinger
Steven Bosinger, PhD, is a researcher within the Yerkes National Primate Research Center's Division of Microbiology & Immunology and an Assistant Professor in the Emory School of Medicine Department of Pathology & Lab Medicine. He is also Director of the Yerkes Research Center's Nonhuman Primate Genomics Core, which since 2012 has been a resource to researchers who are interested in applying genomic technology to the study of primates and the immune system.

Dr Bosinger's research program studies:
the role of interferon in HIV infection and how it can be manipulated to reduce inflammation and enable HIV curative strategies.  
Nonhuman primate genomics for HIV/SIV studies – these include the recent sequencing of the sooty mangabey genome and building a reference of transcriptomes of immune cell subsets in NHP models of AIDS.
Development of genomic tools and bioinformatics for the study of the immune system and vaccines in humans and primates, particularly using single cell RNA-Seq, antibody repertoire analysis and T cell receptor sequencing.
He received his PhD in Microbiology & Immunology from the University of Western Ontario. While there, he focused his research on studying the pathogenic events in early HIV and SIV infection. Dr. Bosinger completed his postdoctoral work at the University of Pennsylvania with Guido Silvestri, MD. It was there he began his work studying how African monkey species, such as the Sooty Mangabey, avoid AIDS despite lifelong SIV infection. He was awarded a Canadian Institutes of Health Research Fellowship and in 2008 received one of five Young Investigator Awards from the Global HIV Vaccine Enterprise.
Jeff Collins
Dr. Collins received his B.A. degree in Spanish from the University of Michigan in 2005 and a combined M.D./M.P.H. degree in 2011 from Case Western Reserve University School of Medicine. He completed residency training in internal medicine at the University of Colorado and training in infectious diseases and clinical research at Emory University. His interests include clinical, translational and epidemiologic tuberculosis (TB) research with a focus on 1) using approaches in high-resolution metabolomics and lipidomics to identify novel biomarkers and host-pathogen interactions across the spectrum of TB infection and disease, 2) exploring the epidemiology of active and latent TB in the United States and 3) optimizing latent TB testing and treatment programs.
Sushma Cribbs
Dr. Cribbs completed her undergraduate and medical school education (2002) at Boston University. She trained in Internal Medicine at Emory University from 2002-2005. During her residency, she initiated a multi-institutional collaborative effort to examine how body mass index modulates airway inflammation and lung hysteresis in asthma. She secured funding for this project and performed a year of research prior to her fellowship training as a Senior Associate in Emory's Division of Pulmonary, Critical Care and Sleep Medicine, extending this project to investigations related to adipokines, eicosanoid lipid mediators, and biomarkers of airway oxidative stress in obese asthmatics. Dr. Cribbs then pursued her fellowship training at Emory from 2006-2009. Following fellowship, she was recruited to stay at Emory University on faculty as Assistant Professor of Medicine. She has served in a number of leadership positions since joining the faculty including Medical Director of the Pulmonary Clinic at Grady Memorial Hospital, Associate Program Director of the Pulmonary & Critical Care Fellowship Program and Director of Home Oxygen Respiratory Program at the Atlanta VA Hospital. Dr. Cribbs' research is focused on studying the mechanisms by which human immunodeficiency virus type 1 (HIV) affects lung immunity rendering individuals susceptible to lung infections. She is currently leading several collaborative, multi-disciplinary translational research projects to elucidate the potential pathways by which HIV infection impairs lung immune functions. She has been funded through a NIH KL2 Career Development Award from Emory University, the NIH Loan Repayment Program and is currently a Co-Investigator on a number of grants funded by NHLBI. Additionally, she obtained a Masters of Science in Clinical Research (MSCR) degree from Emory's Laney Graduate School. Dr. Cribbs is heavily involved with the Pulmonary & Critical Care Fellowship Program and a variety of committees on a Division and Department level. In addition, she serves on numerous committees within national/international professional organizations including the American Thoracic Society. She is currently based at the VA where she continues to see patients and supervise students, residents and fellows.
Christine Dunham
My lab is interested in determining the molecular basis for dysregulation of the bacterial ribosome resulting from different cellular environments that control bacterial proliferation and persistence. We use multidisciplinary approaches including biochemical, microbiological and structural biology techniques. Specific projects in the lab include: 1) the structural and functional basis of negative regulation of their own expression by toxin-antitoxin complexes during steady state growth, and the rapid translation of specific mRNAs to change the cellular proteome during stress conditions; 2) the role of ribosomal RNA modification enzymes that confer antibiotic resistance (in collaboration with the Conn lab).
Jessica Fairley
Dr. Fairley is an infectious diseases physician and public health expert with a focus on the epidemiology and clinical care of leprosy and other neglected tropical diseases. She joined Emory in 2010 after completing a combined residency in Internal Medicine and Pediatrics at Brown University followed by fellowship in infectious diseases at Case Western Reserve School of Medicine. During fellowship, she completed the Diploma Program in Tropical Medicine and Hygiene. She subsequently earned a Masters in Public Health in global epidemiology from Emory University in 2016. Dr. Fairley is associate professor of medicine in the division of infectious diseases and is jointly appointed at Rollins School of Public Health in the Hubert Department of Global Health, where she teaches and mentors students. She directs the Emory Hansen's Disease Program, a satellite clinic of the National Hansen's Disease Program, whose mission is to care for patients with Hansen's disease (leprosy) and to raise awareness of the disease. Her research focuses on the susceptibility, transmission, and morbidity of leprosy by investigating the role of parasitic co-infections and micronutrient deficiencies on those with M. leprae infection in Minas Gerais, Brazil and Gondar, Ethiopia. She is also interested in the relationship of unsafe water and sanitation and risk of leprosy. She collaborates with Emory researchers in metabolomics and will be initiating a large longitudinal study studying risk factors and metabolic signatures for active leprosy.
Ankita Garg
Ankita Garg, Ph.D., is an AAssistant Professor in the Department of Infectious Diseases at the University of Georgia College of Veterinary Medicine with over 15 years of translational and basic research experience in infectious diseases. She completed her doctoral research at Sanjay Gandhi Postgraduate Institute of Medical Sciences, Lucknow, India. She did her postdoctoral training at the University of Texas Health Science Center at Tyler, Texas, which was focused on the immune response to human tuberculosis (TB) with specific reference to the role of Natural Killer (NK) cells and T-Regulatory cells (Tregs). Dr. Garg's lab at UGA focuses on three related research areas: 1) factors responsible for reactivation of latent tuberculosis (LTBI) with and without co-infection with HIV; 2) mechanism(s) of monocytic myeloid derived supressor cell (MDSC) mediated immune dysfunction in HIV and its role in HIV associated co-infections and 3) repurposing host directed therapies to control TB in HIV-Mtb co-infection. The lab is also studying regulation of immune response by MDSC and mechanism of T-cell lympopenia in SARS CoV2 infection. Dr. Garg has an active collaboration with Indian institutes focused on MDSC in HIV-Mtb co-infection and lympopenia in COVID-19 patients (funded by INDO-US Virtual Networks for COVID-19).
Jeannette Guarner
Use of immunohistochemisty and molecular methods to study the pathology and pathogenesis of infectious agents. Study of the acute and chronic pathologic effects of infectious agents, in particular Helicobacter pylori. Implementation of diagnostic methods using paraffin embedded tissue for the diagnosis of Class A infectious diseases agents.
Dan Kalman
Daniel Kalman, PhD, is Associate Professor in the Department of Pathology at Emory University School of Medicine. Dr. Kalman is a faculty member of the Microbiology and Molecular Genetics Program in the Graduate Division of Biological and Biomedical Sciences at Emory Laney Graduate School.
Matthew Magee
Dr. Magee received a BA in sociology and Spanish from Grinnell College, graduating in 2001. After Grinnell, he received a Thomas J Watson Fellowship to study hepatitis C epidemiology in Italy, India, and Australia. In 2006, Matthew earned his MPH in epidemiology from the University of Illinois at Chicago and then worked for the Asian Health Coalition of Illinois for three years as Senior Program Manager. He received his PhD in 2013 from the Department of Epidemiology at Emory University, Rollins School of Public Health. Matthew also conducted a Post-Doctoral Fellowship in the Departments of Epidemiology and Global Health at Emory University. Dr. Magee is currently an Associate Professor in the Hubert Department of Global Health, Rollins School of Public Health, Emory University. Dr. Magee's research interests focus on the intersection of non-communicable diseases and infectious diseases, principally the relation between diabetes mellitus and tuberculosis.
Kristin Bratton Nelson
Dr. Kristin Bratton Nelson is an Assistant Professor in the Department of Epidemiology. Her overarching research interest is the epidemiology and prevention of respiratory infections, primarily tuberculosis and more recently COVID-19. Dr. Nelson's research program integrates dynamic modeling, casual inference methods, and pathogen genomics to characterize patterns of disease transmission and understand the impact of interventions, including new vaccines, on morbidity and mortality from infectious disease. The ultimate goal of her research is to reduce the global burden of respiratory infections, particularly in low and middle-income countries.
Eric Ortlund
Dr. Ortlund is a Professor of Biochemistry and Director of the Emory Integrated Metabolomics and Lipidomics Core. His lab focuses on using sophisticated structural biology techniques such as x-ray crystallography and mass spectrometry coupled with an array of biochemical techniques to gain a molecular level understanding of transcriptional signaling - with a particular focus on lipid mediated signaling and transport. His lab currently pursues structural and biochemical studies on human nuclea receptors, which are lipid regulated transcription factors that play central roles in development, metabolism, stress, and response to infection and vaccination. His group plays an active role in multiple collbrative research projects to examine the significance of lipid signaling pathways in infectious diseases such as tuberculosis.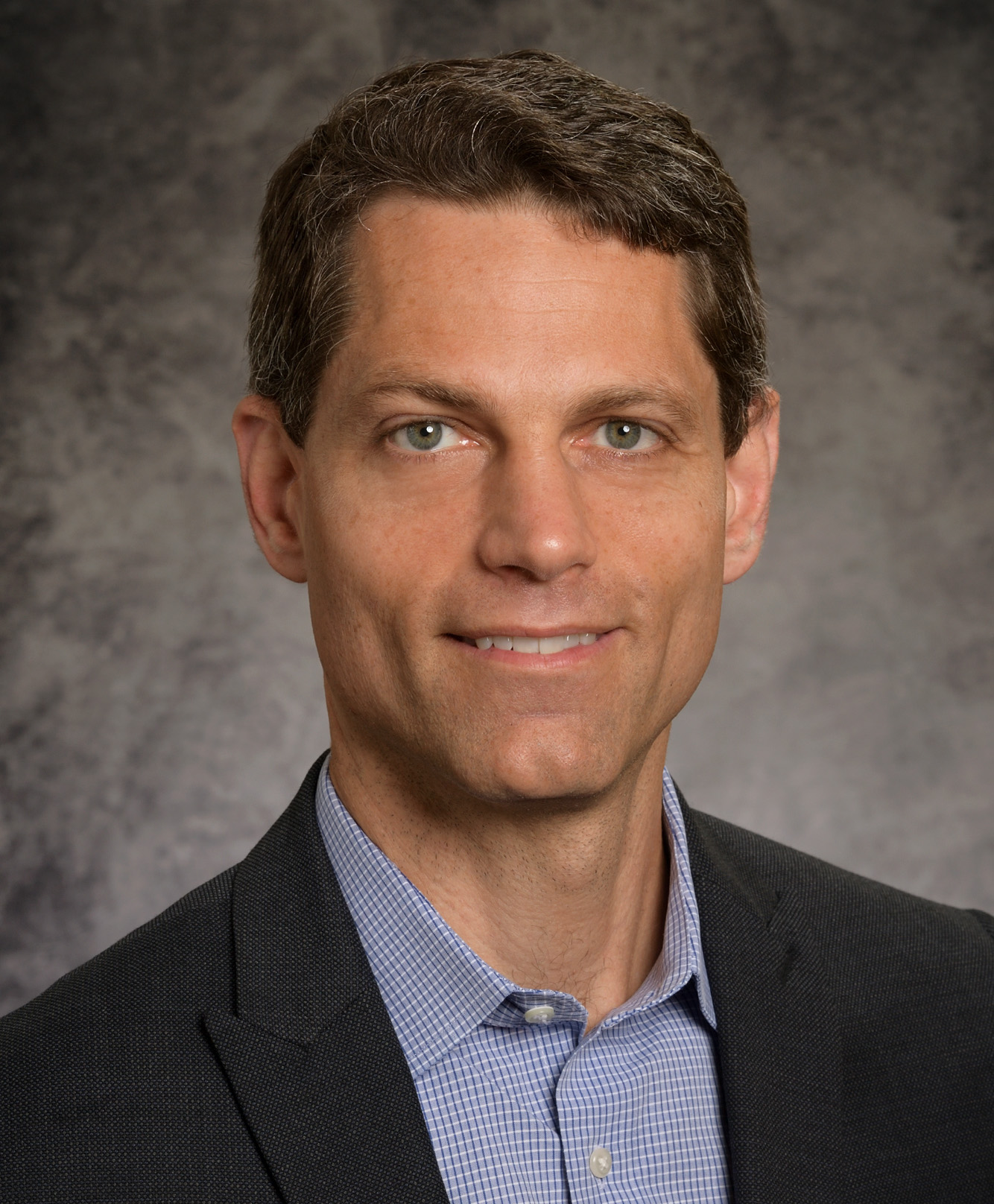 Polly Price
Polly J. Price, Asa Griggs Candler Professor of Law, is also Professor of Global Health in the Rollins School of Public Health at Emory University. She has published and taught widely about public health law and regulatory policy, federalism, immigration, property rights, and the judiciary.
Since 2013 she has worked with public health agencies along the US–Mexico border, including the United States–México Border Health Commission and the US–Mexico Binational TB-ECHO (Extension for Community Healthcare Outcomes) at the University of New Mexico. Her contributions to the Border Health Commission's Tuberculosis Consortium included publication of "Tuberculosis Control Laws in the US-Mexico Border Region.
In 2017, Price was named an Andrew Carnegie Fellow, a distinction awarded to a small group of scholars, journalists, and authors whose work addresses the most pressing issues of our day and serves to strengthen US democracy. Her fellowship-supported project will result in a book (forthcoming from Beacon Press) about challenges for control of contagious disease within democratic governance.  Beyond the academy, Price has been honored by election to both the American Law Institute and the American Bar Foundation.
Select Publications: "Immigration Policy and Public Health," Indiana Health Law Review (2019); "A 'Chinese Wall' at the Nation's Borders: Justice Stephen Field and The Chinese Exclusion Case," Journal of Supreme Court History (2018); "Epidemics, Outsiders, and Local Protection: Federalism Theater in the Era of the Shotgun Quarantine," University of Pennsylvania Journal of Constitutional Law (2016); "Infecting the Body Politic: Observations on Health Security and the 'Undesirable' Immigrant," Immigration and Nationality Law Journal (2016; reprint—selected as a seminal article of 2015); "If Tuberculosis Spreads ...," The New York Times (July 8, 2014);  "Stateless in the United States: Current Reality and a Future Prediction," Vanderbilt Journal of Transnational Law  (2013).
Education:
JD, Harvard Law School, 1989; BA/MA, Emory University, 1986.
Fred Quinn
Dr. Fred Quinn is the Athletic Association Professor of Infectious Diseases and Department Head in the UGA College of Veterinary Medicine. His current research focuses on understanding tuberculosis pathogenesis, vaccine efficacy, and transmission including zoonotic routes using a variety of animal models and molecular tools.
Kaori Sakamoto
Dr. Kaori Sakamoto is Associate Professor of Infectious Diseases at the University of Georgia College of Veterinary Medicine and a board-certified veterinary pathologist. She is also a tuberculosis immunologist with a focus on the mycobacterial host-pathogen interaction at the level of the macrophage. Her research focuses on the role of the macrophage scavenger receptor (MARCO) in recognizing mycobacterial trehalose dimycolate, and how this impacts the phagosomal maturation process. Dr. Sakamoto also studies the effect of helminth co-infection on the progression of TB lung lesions, most recently in the African buffalo. She performs pathologic analysis of tissue specimens from animal models of TB disease as part of multi-investigator research collaborations. She received her DVM from North Carolina State University, did her pathology residency at Purdue University, and received her PhD under Dr. David Russell at Cornell University. 
Marcos Coutinho Schechter
Marcos C. Schechter, MD is an Assistant Professor of Medicine in the Division of Infectious Diseases. He completed medical school at the Universidade Federal do Rio de Janeiro (Brazil), Internal Medicine residency at the Johns Hopkins Hospital, and Infectious Diseases fellowship at Emory University. His research interests include tuberculosis epidemiology and outcomes at the state and country of Georgia. He serves as Assistant Medical Consultant for the Georgia Department of Public Health Tuberculosis Program. In this capacity, he participates in tuberculosis control efforts and provides consultation for clinicians managing people with or at risk for tuberculosis across the state. He also provides direct patient care at the Fulton County Health Department Tuberculosis Clinic. 
Rafick Sekaly
Dr. Rafick-Pierre Sekaly is a Professor of Medicine and Vice-Chair of Translational Medicine in the Department of Pathology & Laboratory Medicine and the Emory University School of Medicine. His research group has been continuously funded since 1988 by federal and nonfederal grants. He is the principal investigator on numerous grants from the National Institutes of Health, the Bill and Melinda Gates Foundation, and the American Foundation for AIDS Research. His research program focuses on using systems biology approaches to better understand the immunopathogenesis of infectious diseases including tuberculosis and HIV. His group has pioneered the use of transcriptomics and bioinformatics to identify predictors/correlates of immune responses that lead to protection from viral infections, including HIV, SIV and flaviviruses, protection from disease progression and successful immune interventions including adjuvants, licensed preventative and therapeutic vacccines. His research has also generated pioneering findings that highlight the impact of HIV infection on thymic output, T cell memory, mechanisms of of CD4 and CD8 T cell dysfunction, and on innate immunity and mechanisms of HIV persistence.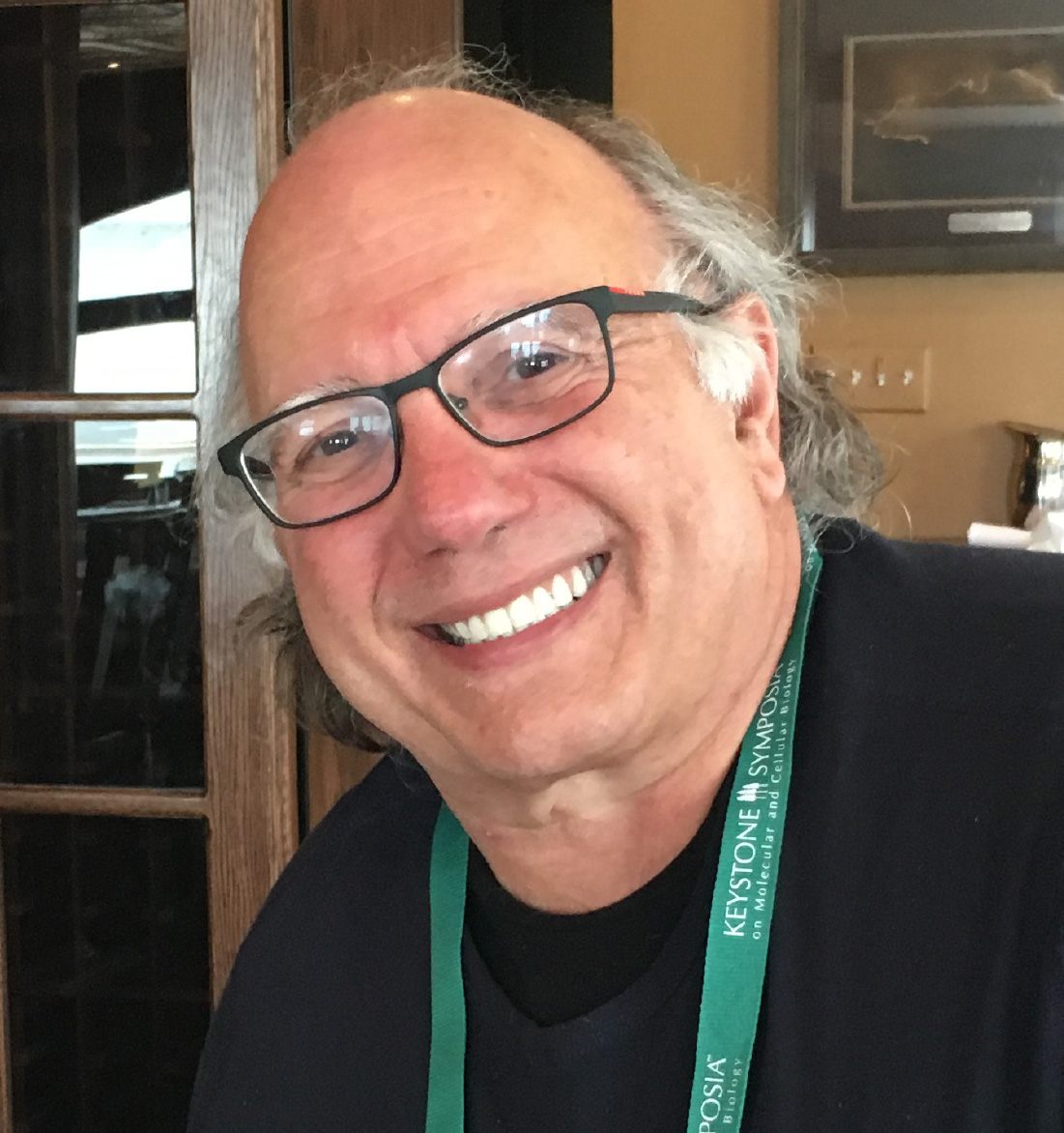 Ashish Sharma
Ashish Sharma Ph.D. is an Instructor in the Department of Pathology and Laboratory Medicine at the Emory University School of Medicine. His primary research interest is applying systems immunology approches to understand disease progression and success of vaccines and immunotherapeutics in infectious diseases including tuberculosis. Dr. Sharma uses high-throughput cellular and molecular profiling techniques to better understand human health and disease pathophysiology with a goal of translating his findings to improve vaccines and identify immune mechanisms that drive disease progression that are amenable to host-directed therapies. His work to date has focused on using wet-lab and systems informatics approaches to model ex vivo human or non-human primates to understand infectious disease progression (TB, HIV, HBV), success of cell therapies in Caner/HIV (e.g. CAR-T cells) and development of the neonatal immune system to respond to infections such as bacterial sepsis, influenza and RSV.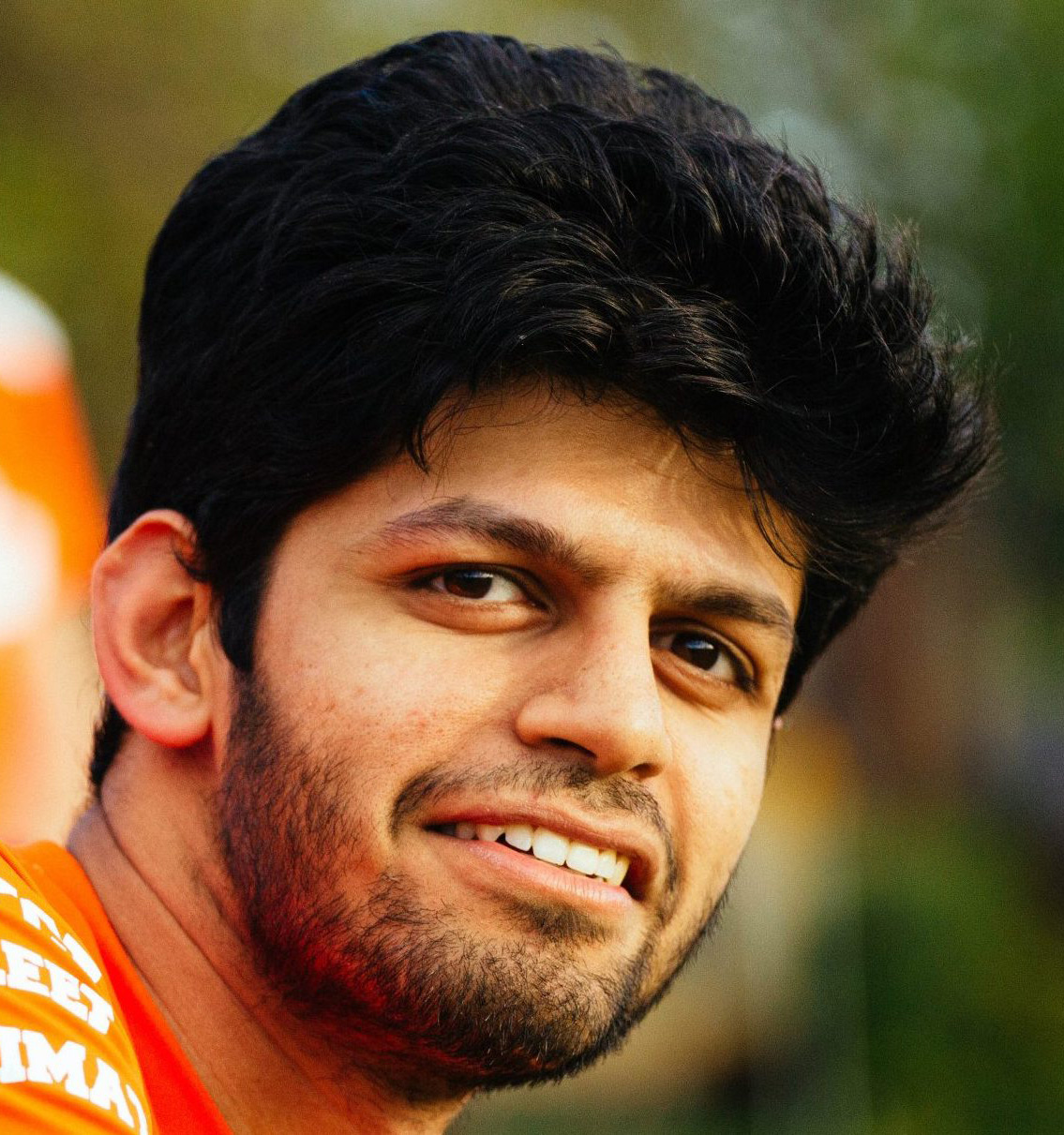 Jeff Tomalka
Dr. Tomalka is an instructor in the Department of Pathology and Laboratory Medicine at the Emory University School of Medicine with a research program dedicated to using systems immunology to better understand the intersection between the innate immune response and T cell responses to infectious pathogens including Tuberculosis and HIV. His current research focuses on the role of intrinsic innate immunity, specifically the cGAS/STING pathway of DNA sensing and the IL-1B/Inflammasome pathway, in CD4+ T cells on driving protective responses during infection and vaccination. Dr. Tomalka's lab uses -OMICs, multi-plexed cytokine detection, high parameter flow cytometry, CRISPR and in vitro models of infection to better define the mechanisms that underline dysregulated immune responses that promote infection.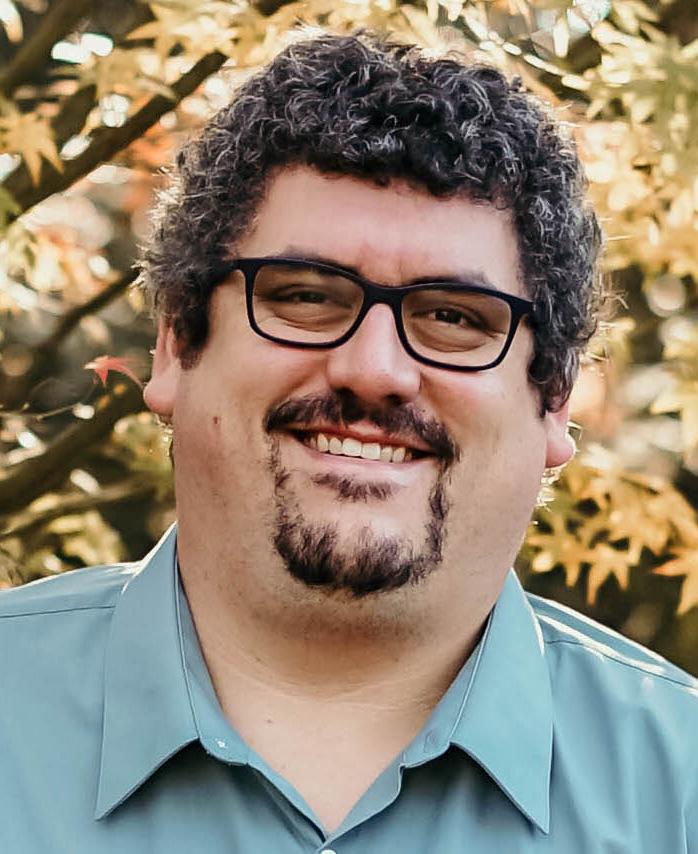 Vijay Velu
Vijayakumar Velu, Ph.D., is an Assistant Professor at the Division of Microbiology and Immunology, Yerkes National Primate Research Center, Emory Vaccine Center and at the Division of Pathology, School of Medicine, Emory University, Atlanta, Georgia, USA. He completed his postgraduate (Microbiology) in 2000 at Madurai Kamaraj University and completed his doctoral studies (Medical Microbiology) under the guidance of Dr. S.P. Thyagarajan in 2005 at University of Madras. During his doctoral studies, he focused on evaluating the efficacy of novel recombinant hepatitis B vaccines from India. He completed his postdoctoral training at Emory University, which is focused on the development of therapeutic strategies to enhance immune response during chronic HIV infection/therapeutic vaccination. During his postdoctoral studies, he demonstrated that blockade of inhibitory receptor Programmed Death-1 (PD-1) using an anti-PD-1 antibody during chronic SIV infection restored functional anti-viral T and B cells that reduces SIV viral RNA levels and increases the host survival. 
Dr. Velu's lab at Emory focuses on studying non-human primate immune responses to HIV/SIV infection and vaccines. In addition, his lab also focuses on studying non-human primate immune responses to Mycobacterium tuberculosis infection. His research is focused on understanding the basic biology of anti-viral T, B, and NK cell response and their interactions for generating effective cellular and humoral immunity during HIV and Mycobacterium tuberculosis (Mtb) infection and following vaccination. Currently, his team investigates the dynamics of various T cell, B cell and NK cell subsets in the lymphoid and non-lymphoid tissues with a goal to dissect the relationship between antiviral, antibacterial immunity and respective viral/bacterial reservoirs and their control. His lab also collaborates with a number of Indian institutions for studies on HIV and Mtb infection. Currently, his lab conduct studies in collaboration with Indian institutes focused on whether HIV infected individuals with Mtb coinfection (both active and latent) perturbed gut microbiome and whether this perturbation alters Mtb-specific and HIV-specific immune response (funded by Department of Health Research, Ministry of Health and Family Welfare, Govt of India in 2018). He believes better understanding the roles of cellular mechanisms involved in generating effective immune responses that govern the induction of host resistance versus immunopathology is critical for successful immune intervention and rational design of more effective vaccines and immunotherapies for deadly diseases such as HIV/AIDS and Mtb.
Lance Waller
Lance A. Waller is Professor in the Department of Biostatistics and Bioinformatics, Rollins School of Public Health, Emory University. He received his B.S. in Mathematics from New Mexico State University (1986), and his Ph.D. in Operations Research from Cornell University (1991). He is currently a member of the National Academy of Science Board on Mathematical Sciences and Analytics. Dr. Waller's research involves the development and application of statistical methods for spatially referenced data including applications in environmental justice, neurology, epidemiology, disease surveillance, conservation biology, and disease ecology. He has published in a variety of biostatistical, statistical, environmental health, and ecology journals and is co-author with Carol Gotway of the text Applied Spatial Statistics for Public Health Data (2004, Wiley).
Hao Wu
I am an associate professor in the Department of Biostatistics and Bioinformatics at Emory University. My research has been mainly focused on bioinformatics and computational biology. I'm particularly interested in developing statistical methods and computational tools for analyzing large scale genomic data from high-throughput technologies such as microarrays and second generation sequencing.
I am also interested in general machine learning, pattern recognition and large scale data mining methods with applications to biomedical data. I collaborate closely with researchers working on epigenetics to characterize different types of DNA methylation and histone modifications.
I joined the department in 2010 after obtaining my Ph.D. degree in Biostatistics from 
Johns Hopkins University
, under the guidance of professors 
Rafael Irizarry
 and 
Hongkai Ji
. I became an associate professor (with tenure) in September 2016.
Thomas Zeigler
Dr. Ziegler is Professor of Medicine, Emory University School of Medicine and Director of the Emory Center for Clinical and Molecular Nutrition. He received B.S. and M.S. degrees in Nutrition and an M.D. degree from Michigan State University. After Internal Medicine training in Ann Arbor and Boston, he completed fellowships in Clinical Nutrition and Endocrinology/Metabolism at Harvard Medical School. He was in the leadership group that helped develop the Center for Health Discovery and Well Being (CHDWB) and has worked with CHDWB investigator Dr Dean Jones to help develop a clinical metabolomics research program. With Dr. Jones, he has collaborated with numerous CHDWB investigators, including Director Greg Martin, MD, Viola Vaccarino, MD, PhD, Arshed Quyyumi, MD, in nutrition-oriented clinical/translational research since arriving at Emory in 1994. His more recent human studies with the Jones lab and involve in part plasma high-resolution metabolomics using samples derived from the CHDWB and with Dr. Martin in critically ill patients. Dr. Ziegler's research has been continuously funded by the National Institutes of Health since 1996, including a current K24 grant from NIDDK entitled "Patient-Oriented Research in Clinical Nutrition". He serves in the leadership of Emory's NIH/NCATS-funded Atlanta Clinical and Translational Science Institute and has served on multiple editorial boards of nutrition-oriented journals and NIH and other grant review panels. He has published over 150 peer-reviewed manuscripts, over 70 invited review articles and chapters, and is an editor of the reference textbook Modern Nutrition in Health and Disease.